The Minicards Concept -
Design, Printing & Distribution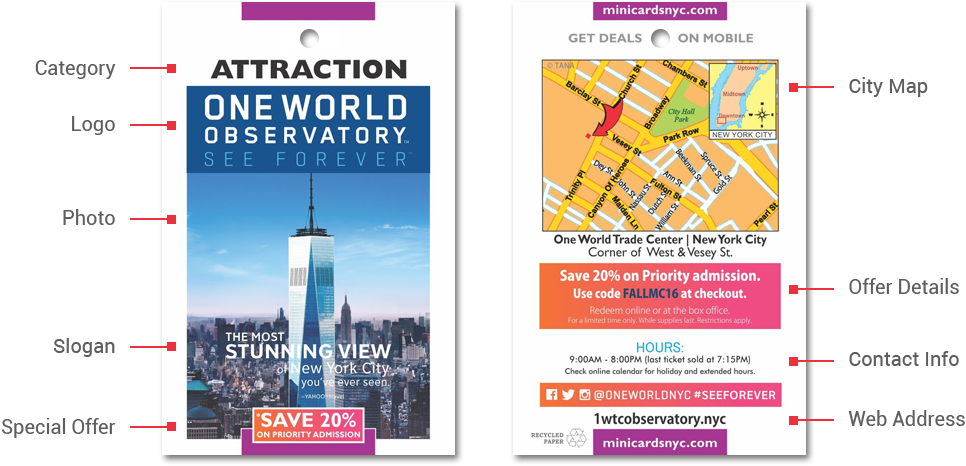 Design
Minicards offers advertisers direct reach to millions of tourists visiting New York City and South Florida each year! The cards provide tourists with information and value driven discounts for attractions, museums, Broadway shows, shopping, restaurants, and more!
The front of each Minicard features relevant advertiser information including product category, company logo, an image and text. The reverse side contains necessary contact information together along with a printed map to easily find your location. The compact format allows tourists to place the Minicards in their pocket or wallet, making it easy to present upon their purchase. We encourage all of our advertising partners to include a discount or special offer. This way, we are able to attract the return on investment!
Printing
We print Minicards for all of our clients. In addition, we also provide storage for the cards in our warehouses.
Distribution
We distribute Minicards to our network of hundreds of hotels, tourist attractions, tourist information centers, and other high traffic locations. We have an expansive distribution network that gives our clients the exposure they deserve. Our distribution and logistics staff are always in the field replenishing our displays and making certain that your product will always be highly visible.